Saturday, February 25th, 2017
8am – 4pm
Hyatt Regency – Savannah, GA 
Healthy Homes Happy Families Expo
Do you or your children suffer from:
*anxiety *food issues * homework struggles * stomach problems * sleep issues * focus issues * seizures * asthma * skin problems/eczema * ADD/ADHD/attention issues * Autism Spectrum Disorders * extreme mood swings/tantrums???
Or do you just want help finding easy ways to make your home a happier, healthier place?
Yes? Then this Expo is for you! We're bringing together experts from all over the Savannah area to teach you simple things you can change within your home to make it a healthier and happier place to be for everyone!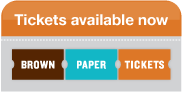 Contact us now for more information on speakers, topics, and to inquire out about sponsorship and vendor opportunities!
@ Healthy Homes, Happy Families Expo
#healthyhomeshappyfamilies
Thank you for our Sponsors!  
COMMUNITY CHAMPION
COMMUNITY LEADER
COMMUNITY FRIEND